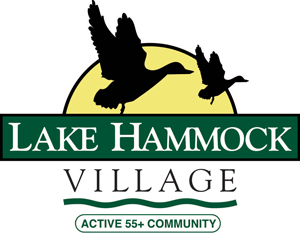 NEW Model Homes Starting in the $90's!
New Models are Available for Viewing
The Zephyr
2 Bedrooms / 2 Baths
1,008 Square Feet*
Dimensions: 24' x 42'
• Great Room/Open Plan
• Large Eat-in Kitchen
• Very Large Bedrooms
• Glamorous Master Bath w/ 2 Sinks & Linen Cabinet
• Walk-in Closets
Start enjoying life in this beautiful home in Lake Hammock Village
including carport, porch, carpeting, window treatments, central heat & A/C, sod, and landscaping as shown.*
For More Information Call (866) 741-1239
The Magnolia
3 Bedrooms / 2 Baths Split Plan
House: 1,280 Square Feet
Carport: 384 Square Feet
Outdoor Living Area: 192 Square Feet
Total: 1,986 Square Feet*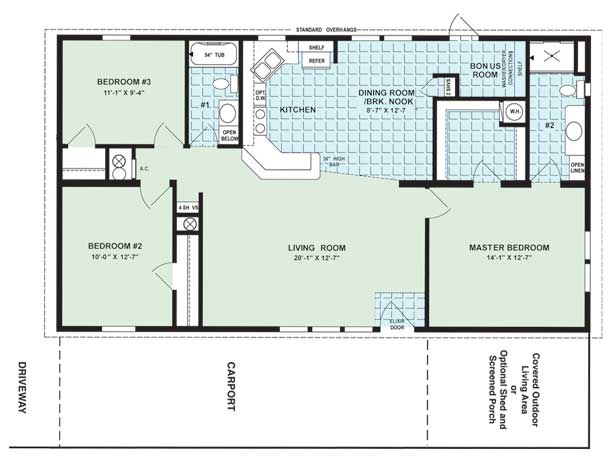 • Dining Room
• Custom Cabinets & Upgrade Appliance Package
• Oversized Master Suite w/ Very Large Closet
• Glamorous Master Bath w/ 2 Sinks & Linen Cabinet
• Great For Entertaining
The Zephyr 2
2 Bedrooms / 2 Baths
Total: 1,008 Square Feet*
REDUCED OWNER IS MOTIVATED Relax and enjoy in this beautiful 2BR / 2 Bath, brand new Jacobsen model home. This home features: open floor plan, great for entertaining, large front porch, Double Carport a plus, Storage Shed with roll-up door, Tape and Textured living areas, including trey ceiling, and large cove moldings, upgrade Maple Cabinets, an upgrade appliance package is also included. Stop in and view this lovely home today.
Start enjoying life in this beautiful home in Lake Hammock Village
including carport, porch, carpeting, window treatments, central heat & A/C, sod, and landscaping as shown.*
For More Information Call (866) 741-1239
The Summer Breeze
2 Bedrooms / 2 Baths Split Plan
1,279 Square Feet*
Dimensions: 52' x 26'8″
• 2 Bedrooms, 2 Bath Split Plan
• Custom Cabinets & Upgrade Appliance Package
• Two Bedrooms w/ Morning Room
• Expanded Master Bedroom
• Covered Front Porch
For More Information Call (866) 741-1239
* Because Lake Hammock Village has a continuous product updating and improvement process, specifications are subject to change without notice or obligation.  Likewise, the floor plan shown is representative only and may vary from the actual home.  Square footage calculations are based on the nominal widths and all room dimensions are approximate subject to industry standards.  R-Values may vary in compressed areas. Some transportation components may have been recycled after close inspection for safety and appearance.

NEW Model Homes Starting in the $90's!
New Models are Available for Viewing
Zephyr II
2 Bedrooms / 2 Baths
1,008 Square Feet*


2 Bedrooms, 2 Baths
Dining Room
Custom Cabinets & Upgrade
Appliance Package
Oversized Master Suite w/Very Large Closet
Glamorous Master Bath w/ 2 Sinks & Linen Cabinet
Great For Entertaining
For More Information Call (877) 706-6642
The Zephyr
2 Bedrooms / 2 Baths
1,128 Square Feet*


2 Bedrooms, 2 Baths
Dining Room
Custom Cabinets & Upgrade
Appliance Package
Oversized Master Suite w/Very Large Closet
Glamorous Master Bath w/ 2 Sinks & Linen Cabinet
Great For Entertaining
For More Information Call (877) 706-6642
The Magnolia
2 Bedrooms / 2 Baths Split Paln
House: 1,280 Square Feet
Carport: 384 Square Feet
Outdoor Living Area: 192 Square Feet
Total: 1986 Square Feet*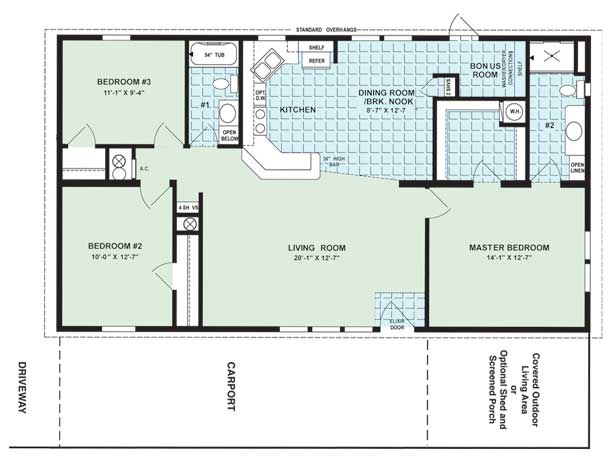 • Great Room/Open Plan
• Large Eat-in Kitchen
• Very Large Bedrooms
• Glamorous Master Bath w/ 2 Sinks & Linen Cabinet
• Walk-in Closets
Summer Haven
3 Bedrooms / 2 Baths
1,373 Square Feet*


• Half Porch
• 5' Shower Master Bath
• Social Living Room/Kitchen Layout
• Buffet Cabinets
• Built-in Desk
• Recessed Rear Door
• Lifestyle Living Floor Plan
For More Information Call (877) 706-6642
The "Sycamore"
2 Bedrooms + Den / 2 Baths
1,280 Square Feet*


• Front Rocking Porch Available
• Room to Roam
• Open Great Room
• Very Large Living Room
• Oversize Utility Room
• Glamorous Master Bath
• Spacious Master Bedroom w/ Walk-in Closet
• Upgrade Appliances
Start enjoying life in this beautiful home in Ramblewood Village
including carport, porch, carpeting, window treatments, central heat & A/C, sod, and landscaping as shown.*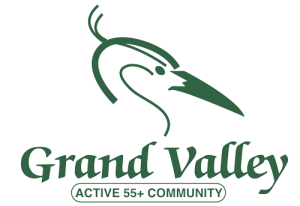 For More Information Call 1-800-771-8121
The Buena Vista II
2 Bedrooms  / 2 Baths
1,383 Square Feet*

• Eat-in Kitchen with Raised Bar
• Laundry Area with Stackable
• Opt. Exterior with 2 Windo Bump-out
• Glamorous Master Suite
• Walk-in Closets
Start enjoying life in this beautiful home in Grand Valley
including carport, porch, carpeting, window treatments, central heat & A/C, sod, and landscaping as shown.*